How to Choose the Best Glue Gun for the Right Projects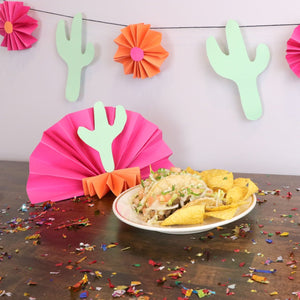 ---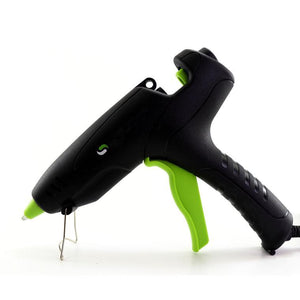 Repairing furniture, attaching fabrics together, crafting and more -- glue guns have so many uses it's no wonder they're a staple in so many homes. But how do you know whether to use an Industrial Glue Gun,  an intermediate glue gun like the Medium Duty Hot Melt Glue Gun ,or a low-temperature glue gun like the Ultra Low Temp. Cool Shot Mini Hot Glue Gun? It really depends on what you are using it for. First and foremost, consider safety. A normal high-temperature glue gun can get up to 380 degrees Fahrenheit, which means third degree burns should a mistake be made. Industrial...
---
  A floral heart bouquet is a colorful way to say I love you! Supplies: – Cardboard heart – Scissors – Assorted artificial roses or flowers – Mini Size Hot Melt Glue Gun – General Purpose Hot Melt Glue   Instructions: Cut out a cardboard heart.  This can be any size you choose.  Apply hot glue to the base of a flower bud and place it at the center of the heart. Continue gluing each flower one by one as you build your bouquet to the outer edges of the heart.
---
When in the market for a hot melt glue gun, you want to make sure you get the right one to suit your specific needs. With all the makes and models out there, you'll be able to match a gun to your particular requirements easily. There's no need to suffer with the wrong size or power or heat of gun when you can purchase a glue gun and glue sticks that fit your mold perfectly.Crafters: Look for smaller guns that can glue at any angle and heat quickly. The Detailer Mini Glue Gun and the Cool Shot Super Low Temp. Mini Glue Gun will work...
---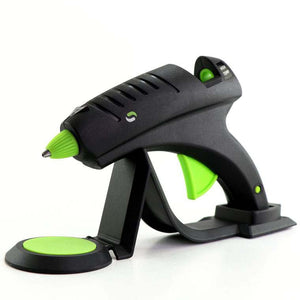 Traditional glue guns, while perfect for crafting, adhesion and repairs, can be ungainly and hard to maneuver because they're always plugged into the wall. With cordless glue guns like the Cordless High Temperature Glue Gun, you can get into all those nooks and crannies without having to finagle around a flapping, too-short, unyielding cord. The possibilities are endless. Use your cordless hot glue gun to: Avoid making a mess in your living space. With a cordless glue gun, you are no longer tied to a wall with an electrical outlet. You can make yourself a crafting corner, or workshop in any room...